Pay all your bills anytime anywhere in a sec!
"Bee Mobile" is your easy mobile payment tool that you can recharge and use it at any time to pay a lot of services in Egypt. You can get mobile credit, pay your mobile, internet landline, electricity and more other bills in few seconds from the mobile payment feature in the app. Bee Mobile accepts
VISA
® and
MasterCard
® credit and debit cards.
Every Month 30,000+ Transaction
With more than 30,000 monthly transactions and an average of 1000 trasaction per day BeeMobile became the future of payment solution in Egypt.
Apple Store Download5,200
Google Store Download298,331
Number Of Transactions390,280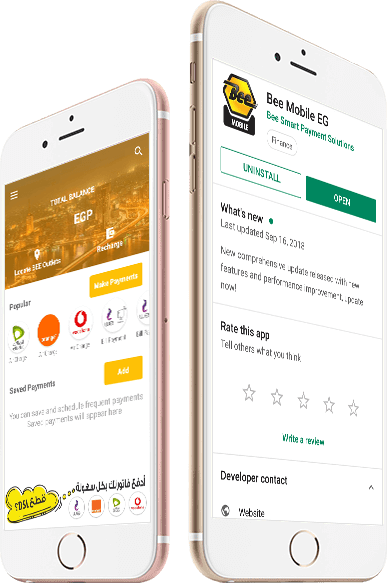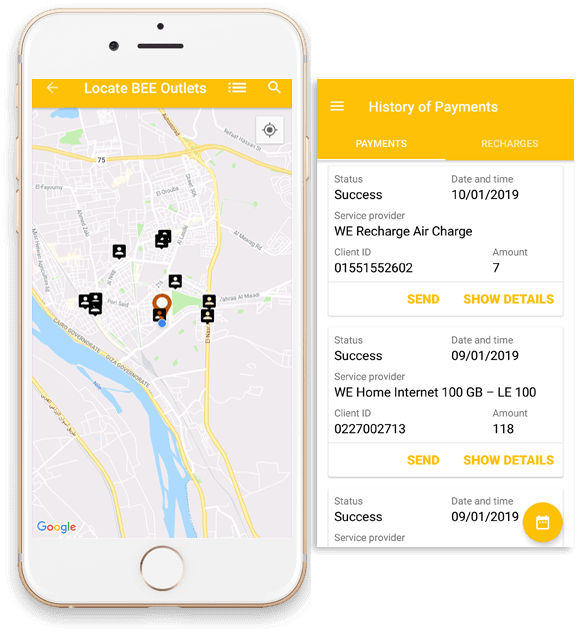 Awesome Features
Because time is expensive so we always keen to make you live every second of it without any hustle!

3 Second Payment
BeeMobile App will finish any transaction in Only 3 Seconds!

Locator
The app has the locator function to locate your nearest Bee outlet for you using your location on the map and redirecting you so that you can buy BeeCard.

Debit / Credit & Cash
You can pay your bills or recharge your credit directly from any Debit/Credit Card.
Recharge your account using any Debit/Credit Card, choose your bill and pay it right away..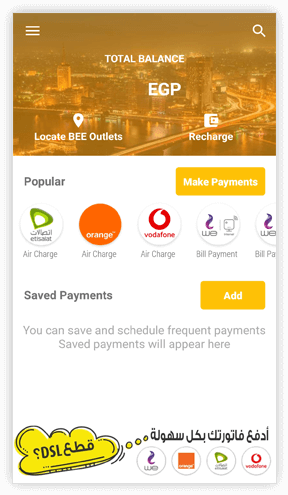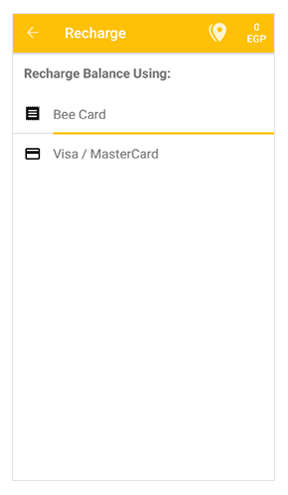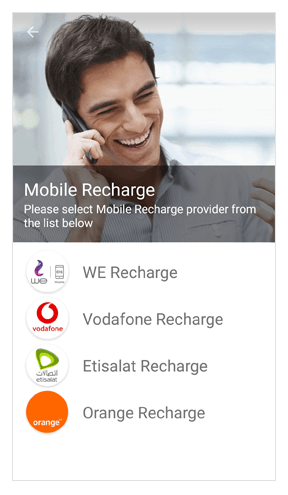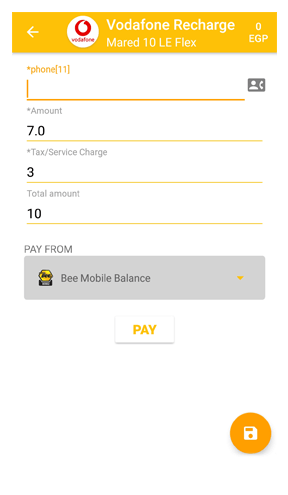 What is New!
Do you remember this day when you had a very important stuff to do and the internet decided to stop working because you forgot to pay your bill?
These days are over with the Bee Mobile payment app, all you need to do is to make sure you have credit in your account to pay anytime from your mobile any service you wish!

Now you can schedule your payments and get notified before its due date.

Find and call any of the nearest Bee Outlets to you.

you can save more than 3 Credi/Debit cards to your account.

Save your frequent payments for fast access

Send evouchers using whatsapp and more of chat apps

Pay for Schools and Clubs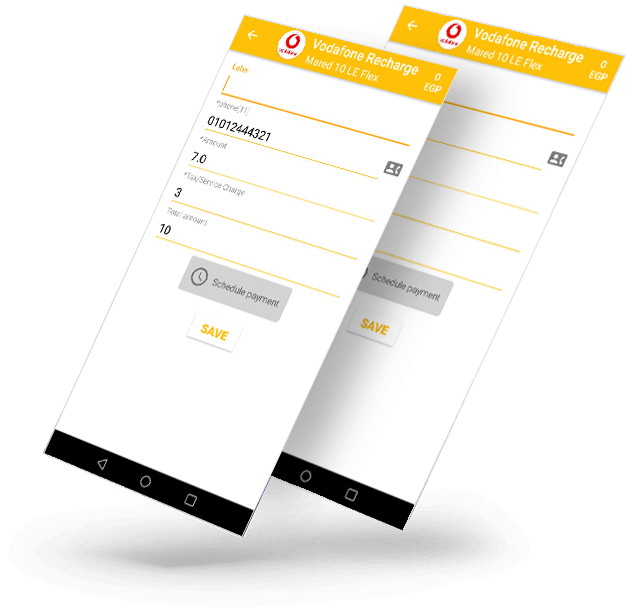 Smart

Useful app to charge mobile balance and pay all bills.
4.2

1,242
total